---
On this page, you will find all you need to know about the UK's multi-award winning and phenomenal music sensation for the past decade.
On this Fan Page, you will find interesting information and facts about the band in addition to other features such as videos of recent Live Performances, Music Videos, and even exclusive behind the scenes interviews. On top of this, you will also be able to listen to, and purchase, all of COLDPLAY's fantastic music.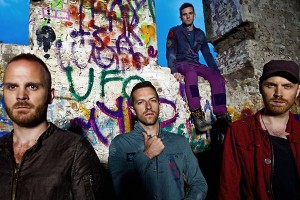 This website will provide you with an insight into the mind of the band, sharing inside information and thoughts such as how they named their most recent album 'Mylo Xyloto' and even more!
If you aren't already a follower of this global movement of music, then there is no doubt that this Fan Page will add you to the ever growing volume of fans, and add the greatness of COLDPLAY to your life.